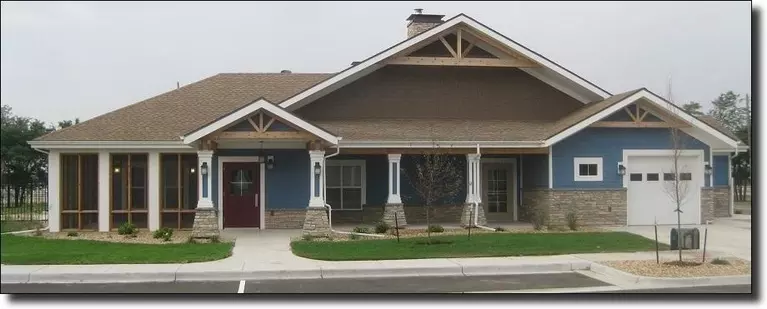 Administrator - Libbie Schuetz
599 West Green House Drive
Akron, CO 80720
Phone: (970)345-2211
Fax: (970)345-6963
The Washington County Nursing Home is an important part of the health services supported by our county. The campus is county-owned, not-for-profit, and quality care is our priority. The homes are spacious and the staff strives to provide a home-like atmosphere. We offer all the services of the larger facilities in northeast Colorado but on a smaller, more personal scale, where every resident is a member of "our family." For more information, please contact us for admission criteria, current rates, and a tour of our facility.
Our Mission
To provide quality care, compassionately and respectfully, for individuals living in our home. We are dedicated to working together with them, their families, our communities, and our staff, to provide a nurturing environment.
Campus
40 licensed beds - private
Medicare and Medicaid certified
Family style dining
Private visiting areas for family visits
Each house has a kitchen for resident/family use
Large covered porch
Located just north of the fairgrounds on West 4th Street
Code alert wander guard system
Individual heating and cooling units in each room
Secured private yards
Services Offered
24-hour nursing care
Rehab-to-home short-term rehabilitation with therapy 5 days per week
Physical and Occupational Therapy
Hospice care
IV Therapy
Wound Care
Colostomy, urostomy and feeding tube care
Delicious, nutritious, home-cooked meals
Snacks and dietary supplements
Registered dietician consultation
Consultant pharmacist to review medication regime making recommendations to the physician
Regular physician visits
Activities on/off campus
Speech therapy - not available at this time
Admission
Admitting a family member to a nursing home is never an easy decision to make. It usually happens during a time of crisis which makes the process even more stressful. We are committed to helping you and your loved ones in the difficult days of transition from hospital or home to our community. We strive to provide a home away from home, offering choice in daily routine and meals, providing a place for "living" supported by good medical and nursing care.
Each person is considered for admission based upon their medical and psychological needs and the services we can provide.
Each person is considered without regard to race, creed, sex, age or social status. We are Medicare and Medicaid certified.
Our Home
We strive to make our community a place of warmth and welcome for everyone who lives, works, visits or volunteers here. While our home-like furnishings, sunny gardens and cozy social areas create an inviting setting, the true sense of community is created by the people who come within our walls. Treating all who enter our home with dignity and respect is our number one priority. We recognize that all people have potential for growth, no matter what age or stage of life.
Our Staff
Our caring and committed staff makes the difference. Our employees know that each resident is a unique individual with differing needs and goals. They understand the importance of a kind word, a gentle touch and the healing power of a smile.